Lee Barczyk
Remember the overwhelming feeling of excitement and the nerves of your first day of college? New faces, new locations, and the enormous amount of reading material due in ... oh ... tomorrow. Great.
I, like many students today had NO clue what I thought I wanted to do even remotely.
My thought process went something along the lines of:
"I always did like history, maybe I could be a social studies teacher! No, I had worked with kids in a few of my previous jobs. Maybe for a few months but not for a career. Hmmmm, I do like writing (clearly) ... maybe being a journalist and reporting on sports would be a cool job! Nah, I'll just go for liberal arts and find something along the way. "
Little did I know that I was for the first time 100% correct in that thought process. I finished my associates degree at Jamestown Community College, and knew after talking with a few friends that Penn State Behrend offered in-state tuition to graduates of JCC.
I can't put into words now, how truly excited that made me at the time. As someone who had just worked 40 hour weeks while going through community college price was a big priority as well as proximity to home. (I was a 4 year commuter, which today I believe I would choose differently, but I was blessed by staying home in many ways). On top of the obvious benefits, I had always liked Penn State and the idea of graduating with a degree from them had always been something that I knew would be pretty cool.
So off to Penn State Behrend I went, still unsure about my career path and future. That is, until my first semester where I took the shotgun approach to business, a topic I always took some interest in.
That first semester I took Intro to Supply Chain Management, Intro to Finance, Intro to Database, Intro to Marketing, and Tech calculus (which was the single worst class I ever had).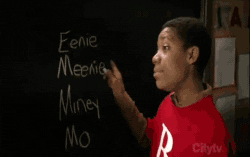 Flashback to JCC for a moment, where I had taken a psychology class that I was sort of interested in, minus the bullshit of having a mental diagnosis for every imaginable thing in the world. Getting inside the head of someone and figuring out how they operate or how they think and feel about certain things definitely had a draw for me however. What I didn't realize then was that there was a business aspect of psychology as well.
Marketing. Love at first ... syllabus.
From the minute I first took that Intro to Marketing class I knew in my heart that this was it. It was something that just felt right, and that I was naturally curious about and wanted to learn all that I could about it. In addition to immediately having a passion for it was the fact that it also balanced two other ideas that I had always found interesting. The quantitative and qualitative aspects to business. The creative and the math behind each and every decision made.
A topic that combined math, creativity, and parts of psychology, all within the business world? I was immediately hooked.
Where I am now is a pretty cool spot. I have started my own marketing business, integrated that within a full service agency, and had many opportunities present themselves within the last year. I am meeting with Gary Vee in a month, running a 6500 person Instagram account, and learning more about marketing every single day!
But when you finally do figure out your passion, if you are anything like me you will begin to look back and see if you can pick out signs that led to that discovery.
My parents for my entire life, have owned and operated a men's clothing store in North East, PA. If I had to credit one thing for my interest in business and running my own company one day it would be seeing the example that they set.
They both are creative in their own way as well, and I definitely know they passed that on to my sister and myself. The moment that stands out as I look for signs that led me to marketing, is something pretty funny in hindsight.
We were all having dinner at the dinner table as we usually did one night, and the conversation was centered around the work day and things that had happened at the store. As we were talking my parents mentioned that they needed an idea of a image to use on some shirts for a barbecue that the local firemen were having. The answer to me was so obvious I couldn't believe they hadn't thought of it yet. "Guys, what about a few firemen holding the hose putting out a huge fire on the grill?" Long story short, they ended up using my idea and the firemen loved it. Still waiting on my commission though.
At the end of the day, that is just how my brain works, both creatively and logically. And now that I have the chance to think about it, that moment may have been the spark that lit my fire for marketing.
Thanks for reading, and MAN am I fired up to be meeting with Gary Vee in a month.
On top of that, I just got access to a 6500 person Instagram account that is centered around entrepreneurs and making connections, which if you have been reading my blogs for a while you know I am all about.
God blessed me with the ability and vision to know what I want and the ambition to go after it, and if anyone reading is still searching for what lights there fire, please please don't stop looking. It's definitely out there, and when you find it, your entire world will change.
HEY! If you need some inspiration in the form of music, for your workout, work, or even to just chill out to, check out my playlist on SPOTIFY HERE!
Cheers!